LONGEST Pressotherapy Machine LGT-2200WM is highly recommended for lymphedema management, cellulite reduction, slimming, and detoxifying. It can also help relieve pain and swelling while enhancing skin tone.
Treat 2 people or different body parts simultaneously
Designed with 4 channels, therapists can treat different areas or 2 people at the same time, increasing efficiency and service capacity so as to generate more revenue with more patient flow.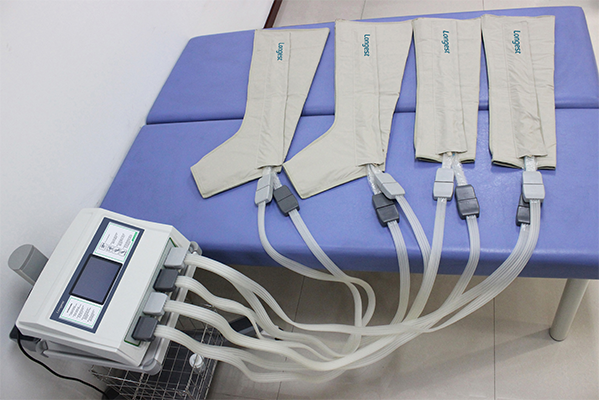 Powerful compression pump, effective treatment
Powerful air pump generates pressure ranging from 37-187mmHg, meeting a wide range of treatment needs. The gradient pressure ensures a smooth flow of fluids and causes no damage to the venous valve.
Ultimate care with ease
8 preset compression modes and an intuitive interface enable you to deliver high-quality care quickly and with ease. The pressure monitoring setting enables quick reaction to overpressure, ensuring patient safety.